INFANT CROSBY GRAVE
Mardela Springs, Barren Creek District #1
While visiting her daughter in Mardela Springs, Kathleen Burnett noticed a small tombstone on her property. It appears to be the only remaining stone of a small family plot. Thanks to Kathleen for sending the photo of the stone for the WCP.
---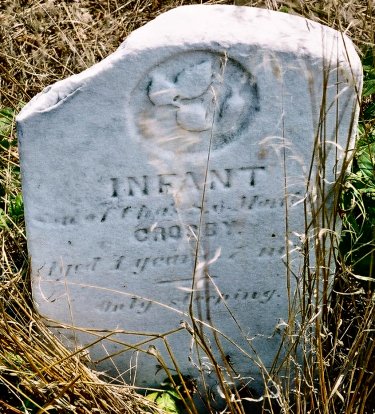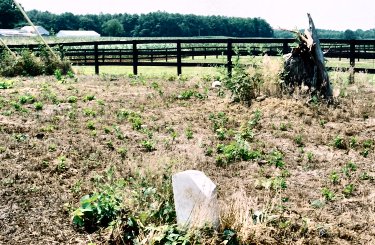 Infant CROSBY, son of Chas. S. & Mary Crosby, age 1 year, 7 months "Only Sleeping"
---
This Cemetery Project is associated with Shari Handley's Eastern Shore Genealogy Project, and with the Wicomico County, Maryland USGenWeb Project site.
&copy 1996 - Shari Handley
Sunday, 03-Jan-2021 16:19:06 EST